Join the community of active Christ-followers who congregate around the Called2Action radio show, website, and social media pages.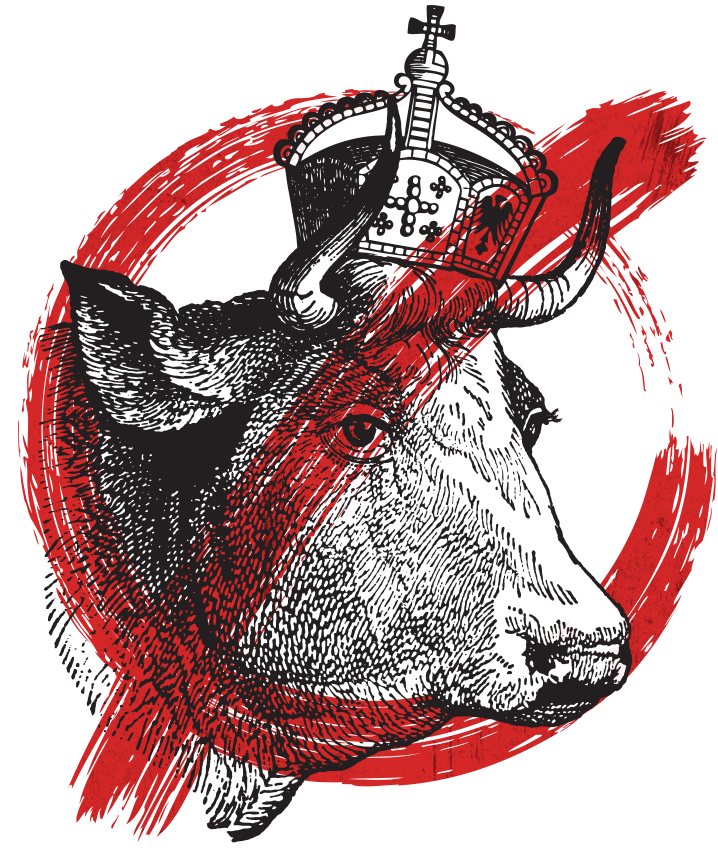 Let's advance Truth, Grace, and the Gospel in America as Sacred Cow Killers!
When necessary, we will publicly question the validity of every assertion and truth claim, including our own.
We will share the Gospel of Christ when God opens that door. Jesus clearly called us to a public faith…but not to an obnoxious one, and therein lies the rub.
Become a Sacred Cow Killer
Become a Sacred Cow Killer
Truth is hard to hear.
Someone once said: "If you are all truth and no grace, you are a bully. If you are all grace and no truth, you are a coward. Jesus was full of both."
MEMBER BENEFITS: EXCLUSIVE SACRED COW KILLERS FIELD KIT
All Sacred Cow Killers (monthly supporters) receive the Sacred Cow Killer Field Kit. This includes No Sacred Cows T-Shirt, Car Decal, and Wristband; A copy of my book, No Sacred Cows: Questioning the Effectiveness of our Americanized Faith.
Become a Sacred Cow Killer
Become a Sacred Cow Killer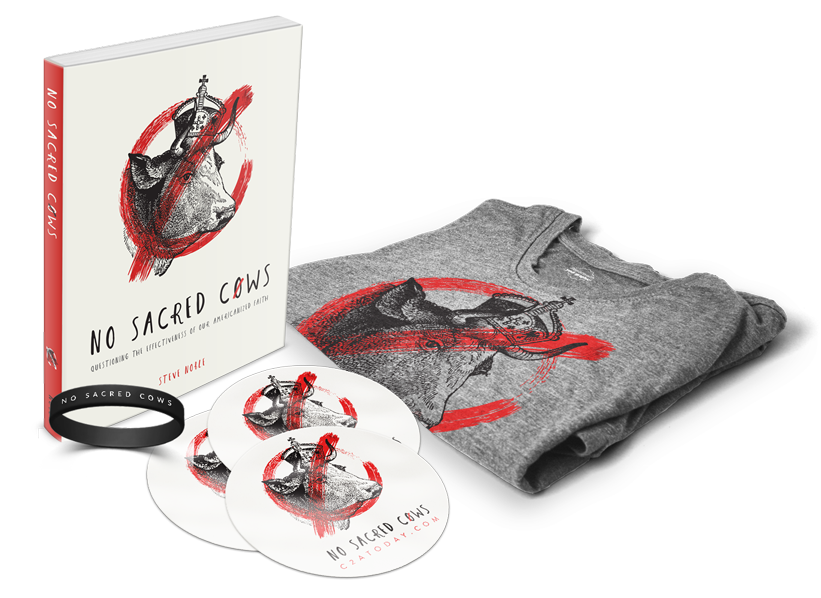 BENEFITS OF BEING A SACRED COW KILLER:
SCK FIELD KIT
No Sacred Cows T-Shirt, Car Decal, & Wristband; Copy of My Book: No Sacred Cows: Moving Beyond Lukewarm Christianity
WEEKLY FACEBOOK LIVE
A weekly Facebook LIVE visit with me and other Sacred Cow Killers via our members only Facebook page!
50% OFF FREEDOM COURSE
50% discount on my 18-part video series, Foundations of Freedom – the Constitution and Civics course that I have been teaching for years.
DAILY DOSE LIBRARY
EXCLUSIVE access to the entire Daily Dose devotional library.
WEEKLY VIDEO MESSAGE
A weekly video message to challenge and encourage you.
DAILY DOSE DEVOTIONAL
My Daily Dose devotional via email.
MONTHLY SUPPORTER
Support C2A with a monthly, tax-deductible donation of $9 or more.
WEAR C2A
Proudly wear your No Sacred Cows t-shirt.
PRAY
Pray for Called2Action and your fellow Sacred Cow Killers.
RECRUIT OTHERS
Recruit other Believers to join our movement.
BEAR FRUIT
Bear fruit for the Kingdom of God!
AS OUR TRIBE GROWS, SO WILL CALLED2ACTION.
Our radio presence as well as our digital presence. From the daily radio show to the Facebook LIVE broadcasts. From our new website to podcasting, blogging, and video content. Together, we can do our part to continue the movement that Jesus started over 2,000 years ago. Please join me because you are Called2Action!

Become a Sacred Cow Killer
Become a Sacred Cow Killer