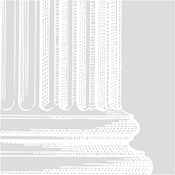 An online course to establish a firm and thorough understanding of THE FOUNDATIONS OF FREEDOM in order to make us more effective Christian citizens of the United States.
Get The Course
Get The Course
"The tyranny of a prince is not so dangerous to the public welfare as the apathy of a citizen in a democracy." Montesquieu, 1748
Ignorance. Indifference. Apathy. In a representative republic like the United States of America, these words are far more dangerous than the planes, bombs, and bullets of any foreign enemy.
Sadly, I was a part of the American Problem until my late 20's when the realities of life started to impress upon me the critical nature of political and civic life in America. Ten years later in 2004, God enabled me to start a Christian political organization (Called2Action) in Raleigh, North Carolina and suddenly I found myself on the frontlines.
Ignorance turned into knowledge. Indifference turned into passion. Apathy turned into action.
In 2012, at the urging of several homeschool moms (including my wife), I began to teach Foundations of Freedom in order to pass along all that God had allowed me to learn and experience in order to "secure the blessings of liberty to ourselves and our posterity."
Hopefully, that is exactly why you have landed here…and I thank God that you have!
Take a look around. Check out my bio. Look over the suggested syllabus for high school students (one or two semester format). Watch a sample of the instructional videos. Then…ACT! Get signed-up to work through Foundations of Freedom so that you, too, can help "secure the blessings of liberty to ourselves and our posterity".
Steve Noble
Teacher
On April 3, 1918, the U.S. House of Representatives adopted the following, written by William Tyler Page, as the official creed of the nation:
I believe in the United States of America as a government of the people, by the people, for the people; whose just powers are derived from the consent of the governed, a democracy in a republic, a sovereign Nation of many sovereign States; a perfect union, one and inseparable; established upon those principles of freedom, equality, justice, and humanity for which American patriots sacrificed their lives and fortunes.

I, therefore, believe it is my duty to my country to love it, to support its Constitution, to obey its laws, to respect its flag, and to defend it against all enemies.
Sadly, the overwhelming majority of Americans are completely unaware of this incredible statement about our nation. Additionally, far too many Americans remain ignorant regarding basic civics – the rights and duties of citizenship. Moreover, far too many of your fellow citizens have little to no understanding of our Constitution and the government it established. This is why I began teaching Foundations of Freedom in 2011…and I am so glad that you have chosen to leave ignorance behind and have chosen to become an informed, and hopefully, a prayerful and involved citizen of these United States.
I became a born-again Christian in September of 1994 and my faith in Christ and my allegiance to His Word drive the way I have chosen to teach this course. I researched diligently to find a curriculum that I could work well with. One that included the significant and inescapable role that Christianity has played in shaping our nation – without presenting it in a way that would seem to deify our Founding Fathers or gloss over the problems we have experienced since our founding. For these reasons, I chose to work with the American Government curriculum created by BJU Press (more on that in the course overview).
Thank you, again, for choosing to invest in this course and in the future of this great nation. Please join me in prayer as we ask God to raise up more of His People to become informed and involved Kingdom Citizens of this earthly "kingdom" we call the United States of America.
"Blessed is the nation whose God is the Lord." - Psalm 33:12
Chapter 1: The Only Sure Foundation
Chapter 2: Forms of Government
Chapter 3: Christian Beginnings in America
Chapter 4: Constitutional Beginnings
Chapter 5: The Constitutional Cornerstone
Chapter 6: Federalism
Chapter 7: State and Local Governments
Chapter 8: The Structure of Congress
Chapter 9: The Power of Congress
Chapter 10: The Presidency – Road to the White House
Chapter 11: America's Highest Office
Chapter 12: The Federal Bureaucracy
Chapter 13: Foreign Policy
Chapter 14: The Judiciary
Chapter 15: Civil Rights and Responsibilities
Chapter 16: The Party System
Chapter 17: Campaigns & Elections
Chapter 18: Public Policy & Politics
Testimonials
Two of our kids have taken Steve's Foundations of Freedom class and they were blown away by how much they learned! Even though I'm an elected official myself, my kid's interest in civics and the American form of government went to a whole new level while taking Steve's class. Additionally, Steve has been a personal friend of mine for years and his passion for the Kingdom of God as well as our great nation is truly a blessing to our community, state, and nation. I can't encourage you strongly enough - Take Foundations of Freedom with my friend, Steve Noble!

Dan Forest

North Carolina Lieutenant Governor
Of all the grassroots activists with whom I've had the pleasure to work with over the years, Steve Noble is among the most effective. Additionally, having his bold and compassionate voice on the radio each day is a great blessing to the Body of Christ as well as our nation. When he told me he was developing a high school course to teach civics from a Biblical perspective, I knew God would use it mightily. Whether you take Foundations of Freedom for yourself or have your children take it, I know you will be challenged, educated, and inspired to become a more effective citizen of both the United State of America as well as the Kingdom of God!

Congressman Mike Johnson

Congressman - LA District 4
I've been interviewed by all the major hosts on platforms like Fox News, MSNBC, Good Morning America, CNN, and others…but Steve Noble is by far the most well prepared, most engaging, and most thoughtful show host of them all. I could not think of another person more well equipped to teach a course like Foundations of Freedom!

Anne Graham Lotz

Author and Speaker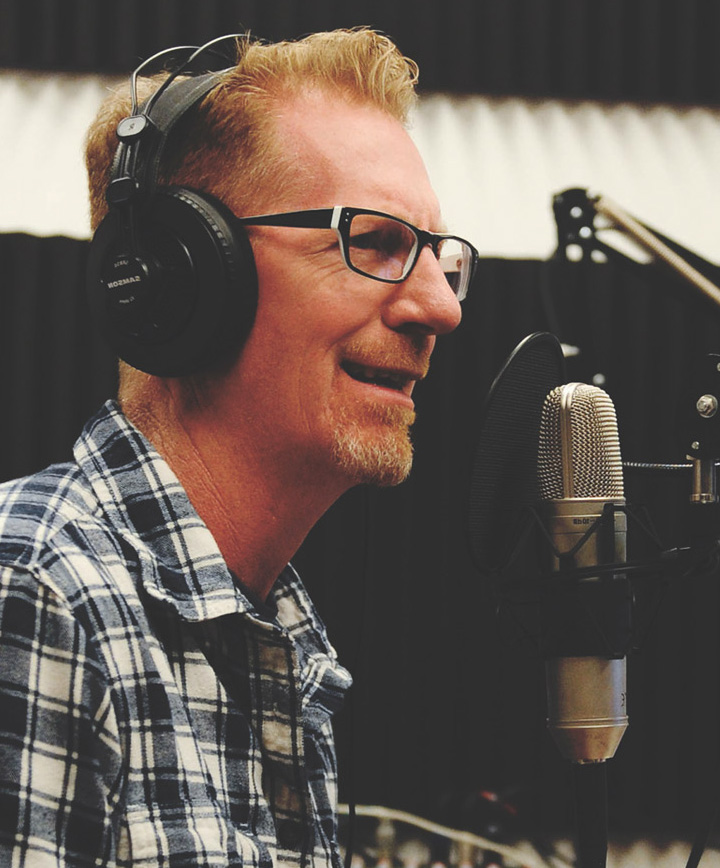 Steve Noble
Follower of Jesus Christ, husband, father, talk radio show host, author, speaker and teacher.
Founder, Called2Action (2004), a Christian grassroots activist organization.

Founder, Called2Elect, the Political Action Committee arm of Called2Action.

Host of The Steve Noble Show, a nationally syndicated Christian talk radio show launched in November of 2007 (originally Called2Action Radio).

Director of National Mobilization, Harvest America with Pastor Greg Laurie.

Teacher, "Foundations of Freedom" – since 2012

Teacher, "Christian Ethics" – since 2014

Group Leader, "The Truth Project" – developed by Focus on the Family.


Author, No Sacred Cows
Steve and his wife Gina have been married since 1992 and they have four, homeschooled children. They have been homeschooling for over 15 years.
Steve has led efforts on the local and statewide levels to engage the political arena via voter guides, get out the vote efforts, PAC support of candidates, direct lobbying, large-scale rallies, and public pressure campaigns.
Under Steve's leadership, Called2Action/The Steve Noble Show has partnered with well-known ministries such as:
Harvest Crusades/Harvest America

Convoy of Hope

The Truth Project by Focus on the Family

Dr. David Jeremiah

Justice For All

40 Days For Life

Christian Movies: Fireproof, Courageous, The War Room, October Baby, Woodlawn, I Can Only Imagine

Anne Graham Lotz

Lee Stroebel